Dennis A. Wichern
Former Special Agent-in-Charge (DEA)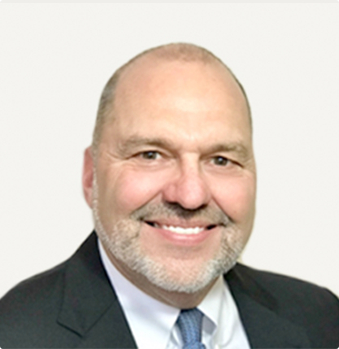 DEA, Chicago Field Office
DEA Compliance
Phone: (866) 352-9324
Overview and Educational Background
Mr. Wichern is the former Special Agent-in-Charge of the Chicago, Illinois regional office of the U.S. Drug Enforcement Administration (DEA).  Mr. Wichern offers clients over three decades of federal law enforcement experience as well as a keen understanding federal agencies and working relationships with all major federal agencies, the U.S. Sentencing Commission, Assistant U.S. Attorneys, U.S. Attorneys, and other Department of Justice officials.  He is a Certified Public Accountant (CPA) and holds a Master of Arts in Business and Finance from Webster University, Webster Groves, Missouri.  He also has a B.S. from Southeast Missouri State University at Cape Girardeau, Missouri.
Experience in the DEA
Until recently, Special Agent Wichern headed the DEA's Chicago office.  He supervised almost 600 agents, special agents, diversion investigators, attorneys, and staff employees of the DEA.  In that capacity, Mr. Wichern was the top federal DEA agent for one of the central regional offices and had full responsibility for all civil and criminal operations and investigations in Illinois, Indiana, Wisconsin, Missouri, and North Dakota.  Before that, Mr. Wichern served in the following roles:
Assistant to the Deputy Administrator (the second-in-command of the U.S. Drug Enforcement Administration worldwide operations) at the DEA Headquarters in Arlington, Virginia;
Assistant Special Agent-in-Charge in Indiana; Section Chief in Virginia;
Group Supervisor in Missouri;
DEA Special Agent in Missouri (earlier in his career)
Experience in Healthcare and Pharmacy Consulting
Mr. Wichern's consulting services focus on (1) establishing effective compliance programs for healthcare business owners, physicians, and pharmacies in drug diversion, risk mitigation, opioid prescriptions, overdose prevention, and drug and chemical investigations and (2) assisting those medical providers and pharmacies under audit by commercial insurance carriers, the Office of Inspector General (OIG), the FBI, the DEA, the Medicaid Fraud Control Unit (MFCU), the Attorney General's Office, or the Department of Justice for alleged fraud or violations of the Controlled Substances Act ("opioid indictments").
How a Former DEA Special Agent-in-Charge Can Help Your Business
If your business has any dealings with the DEA – or has the potential to have any dealings with the DEA –the insights of a former DEA Special Agent-in-Charge can be invaluable. Here are just some of the ways Mr. Wichern assists drug manufacturers, pharmacies, and other health care businesses:
DEA Registration – Mr. Wichern relies on his past DEA experience to help guide businesses through the DEA registration process. He also consults with businesses facing registration compliance inspections, potential loss of registration, and renewals.
CSA and DSCSA Compliance – Mr. Wichern works closely with business executives and practice owners to help them develop and implement custom-tailored Controlled Substances Act (CSA) and Drug Supply Chain Security Act (DSCSA) compliance programs.
DEA, DOJ, OIG, and MFCU Investigations – With experience consulting on both sides of these investigations, Mr. Wichern helps businesses, executives, practitioners, and other individuals avoid mistakes, unnecessary risks, and unwarranted penalties when facing allegations of prescription drug fraud, opioid diversion, and other crimes.