Alice M. Campbell
Former Special Agent IRS - Criminal Division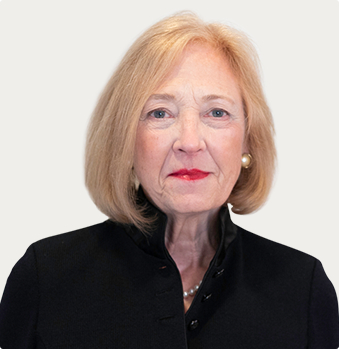 Alice M. Campbell is a former Special Agent with the IRS Criminal Investigation Division (IRS-CI), former IRS Revenue Agent, and Tax Auditor.
IRS Special Agent. During her over two decades as a Special Agent with the IRS-CI, Ms. Campbell investigated a wide range of complex financial crimes, including money laundering, currency violations, and various types of criminal tax fraud. In addition to serving as the lead investigator on many high profile cases, Ms. Campbell often served as the prosecution's key trial witness. Her stellar work in the field and on the witness stand was widely praised. She received 14 superior performance awards, two above journey level promotions, two national awards, and numerous commendations from other federal agencies.
Revenue Agent. Ms. Campbell started her career as a Revenue Agent and Tax Auditor, where she served the Internal Revenue Service Examination Division. Familiar with multi-level audits of individuals and businesses alike, she rose to become the Director's Representative for the IRS in Daytona Beach.
Expert Witness. Ms. Campbell advises corporate clients in complex financial audits and investigations, tax fraud allegations, tax audits, and Anti-Money Laundering investigations. In addition to her experience testifying as a Special Agent, Ms. Campbell has served as a financial crime expert witness in numerous federal cases including the Western District of Tennessee and the Southern District of Georgia. Additionally, Ms. Campbell has been assigned to various Anti-Money Laundering (AML) projects involving major national and international banks.
Licenses & Training. With current U.S. Government Top Secret Credentials, Ms. Campbell is a Certified Fraud Specialist and a Contract Special Investigator for the U.S. Department of State, Bureau of Diplomatic Security. She received training from the IRS Special Agent Training (FLETEC), IRS Revenue Agent and IRS Tax Auditor Training, IRS Instructor, International Banking and Money Laundering Training, Computer Forensics and Electronic Discovery/Advanced Techniques and many more. She holds a B.A. from the University of North Carolina in Chapel Hill.
Ms. Campbell commutes between Memphis, Tennessee and Florida. She is the recipient of the 2020 Meritorious Service Award from the Council of International Investigators and provides services to clients of Corporate Investigation Consulting on an independent case-by-case basis throughout the United States.
How a Former IRS-CI Special Agent Can Help Your Business
With more than 20 years of experience inside IRS-CI, Ms. Campbell helps companies maintain compliance with the Internal Revenue Code, Bank Secrecy Act, and other pertinent federal statutes. She also consults with companies facing federal investigations and prosecution. Her areas of expertise include:
Federal Tax Law Compliance – Ms. Campbell has substantial expertise in the area of federal tax law compliance, with particular emphasis on corporate tax and complex financial crimes.
AML Compliance – Ms. Campbell consults with companies on all aspects of anti-money laundering (AML) compliance domestically and abroad.
Federal Tax Fraud Financial Crime Defense – Ms. Campbell also consults with companies that are facing scrutiny from the IRS and IRS-CI, working closely with their key stakeholders and counsel to formulate strategic and effective defenses.
Expert Witness Reports and Testimony – When necessary, Ms. Campbell is available to serve as an expert witness for tax fraud and financial crime cases. She has extensive experience in this capacity, having served as an expert witness for both targeted businesses and the federal government.