Corporate Investigation
Breach of Fiduciary Duty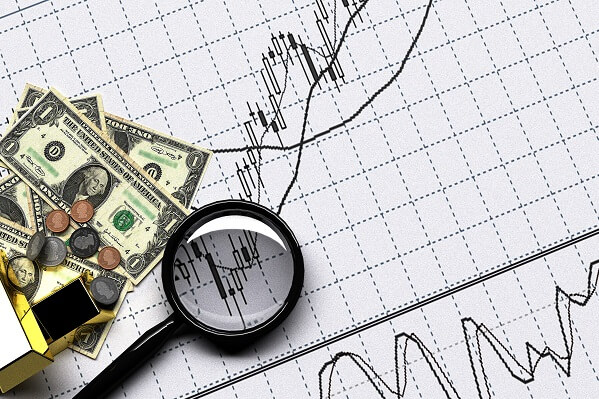 When a Breach of Fiduciary Duty Threatens Your Company or Results in the Loss of a Business Opportunity, You Must Be Prepared to Take Swift Legal Action in Order to Protect Your Business.
In the corporate realm, risks lie in many different places. This includes risks that lie within your company's own internal structure. Among these internal risks, perhaps no risk has the potential for a greater overall impact than the risk of a breach of fiduciary duty by an officer, director, or employee. If a breach of fiduciary duty is threatening your business's operations or profitability, you may need to take legal action immediately in order to prevent unnecessary losses.
Corporate insiders owe fiduciary duties to their companies. These duties take two primary forms: (i) the duty of care, and (ii) the duty of loyalty. A breach of either duty can have significant immediate and long-term ramifications, and companies that fail to react appropriately can face substantial losses that could – and should – have been avoided.
Uncovering, Remedying, and Preventing Corporate Breaches of Fiduciary Duties
At Corporate Investigation Consulting, we help companies respond to breaches of fiduciary duties the right way. We do this by uncovering evidence of the breach through a forensic investigation, advising our clients with regard to appropriate courses of action once a breach has been uncovered, and assisting our clients with the implementation of policies and procedures designed to prevent future breaches. With a team comprised of former senior officials with the Federal Bureau of Investigation (FBI) and other federal agencies, we bring unique skills and insights to the table, and we offer unparalleled commitment and diligence when it comes to protecting our clients.
Has Your Company Experienced a Breach of Fiduciary Duty?
What Constitutes a Fiduciary Breach?
The concept of fiduciary breach is commonly misconstrued. For example, many people assume that a fiduciary preach implies an element of intent—a nefarious attempt to profit privately at the company's expense. While this is certainly one type of fiduciary breach, these breaches can take various other forms as well. As a result, when investigating the loss of a corporate opportunity or any other apparent result of internal wrongdoing, it is first necessary to understand all of the various types of misconduct that must be scrutinized during the company's internal investigation.
As we mentioned above, broadly speaking, fiduciary breaches come in two forms:
Breach of the Duty of Care – The duty of care obligates corporate insiders (i.e. executives, board members, and certain other employees) to make thoughtful and informed decisions with regard to matters of corporate importance by actively participating in the decision-making process.
Breach of the Duty of Loyalty – The duty of loyalty requires corporate insiders to always act in the corporation's best interests, and to never put their own personal interests ahead of the company's or its shareholders' when it comes to pursuing (or choosing not to pursue) corporate opportunities.
As you can see, neither the duty of care nor the duty of loyalty expressly incorporates an element of intent. When assessing potential fiduciary breaches, and when taking remedial action in response to a fiduciary breach, it is imperative to keep this factor in mind. While intentional breaches absolutely require a particular type of response, companies must be prepared to respond appropriately to all types of fiduciary breaches. Not only could responding appropriately be crucial to protecting corporate opportunities and limiting the company's litigation exposure with respect to its day-to-day operations, but it could be crucial to mitigating the company's risk of federal enforcement action, shareholder derivative litigation, and other similar types of threats as well.
How Can Your Company Uncover (and Prevent) Fiduciary Breaches?
In order to uncover breaches of the duty of care and the duty of loyalty, companies must be prepared to act at the first sign of a potential breach. At Corporate Investigation Consulting, our former federal agents specialize in conducting covert, comprehensive, and productive investigations diligently and cost-effectively. If your company is facing a loss or threat as the result of an apparent breach, our former federal agents can get to work immediately, and we can quickly gather the intelligence you need in order to begin making informed decisions in your company's and shareholders' best interests.
In matters involving breaches (or potential breaches) of executives', board members', and internal personnel's fiduciary duties, our services include:
1. Investigation
With our corporate crisis management team lead by retired Supervisory Special Agents with the FBI, we excel in conducting effective internal investigations to uncover evidence of fiduciary breaches. This includes evidence of both unintentional breaches of the duty of care and malicious and self-interested breaches of the duty of loyalty. We can conduct our investigation covertly to ensure that those who are under investigation remain unaware, and we can deliver actionable intelligence so that your company's leadership (who were not involved in the breach) can make strategic and informed decisions.
2. Threat Assessment
Once we uncover the breach, we can assess its potential consequences. The consequences of a fiduciary breach can vary greatly depending on the specific nature of the issue at hand, and quickly gaining a clear picture of the risks your company is facing is crucial to executing an appropriate response. Our former federal agents will examine all potential threats, and we will provide your company's leadership with a comprehensive threat assessment that is tailored to the specifics of the breach and your company's commercial operations.
3. Response Evaluation
Armed with a clear understanding of the breach and threats it presents, we can then consult with your company's leadership and legal counsel with regard to possible responses. While the company's response must be carefully measured, it must also be executed quickly. The former FBI agents on our corporate crisis management team have extensive experience dealing with corporate white-collar matters, and we can leverage this experience to help you make the right decision at the right time.
4. Response Execution
When responding to a breach of fiduciary duty, the response must be flawless in its execution. We take a systematic approach to helping our clients respond to corporate crises, and we rely on strategies that have been proven over decades of relevant experience. From taking appropriate disciplinary action to documenting the entire effort in order to show regulators and shareholders that your company's response was both adequate and legally-compliant, we can ensure that your company's response serves to protect it rather than enhancing its exposure in subsequent litigation.
5. Risk Mitigation
When responding to a breach of fiduciary duty, it is important not to limit your company's response to the breach itself. Your company must undertake adequate measures to prevent future fiduciary breaches as well. In addition to consulting with our clients with regard to corporate crisis management, we also help our clients develop and implement effective risk mitigation programs designed to avoid future crises through training, security controls, and other means of proactive protection.
External Breaches of Fiduciary Duties: Attorneys, Accountants, and Other Agents
Fiduciary breaches can also arise externally. Possible fiduciary breaches involving attorneys, accountants, and other agents require a different approach, as less information may be available through the company's internal information technology (IT) and recordkeeping systems. At Corporate Investigation Consulting, we are equally adept at conducting internal and external fiduciary breach investigations, and our former federal agents can work with your company's legal counsel as necessary in order to secure the evidence required to take appropriate responsive action.
We provide assistance with all types of internal and external breaches of the duty of care and the duty of loyalty. This includes instances of:
Misappropriation of business opportunities
Conflict-of-interest transactions
Instances of self-dealing
Negligent or grossly-negligent decision making at the executive leadership or board level
Failure to act in the company's or shareholders' best interests
This list is by no means exhaustive. Breaches of the duty of care and the duty of loyalty can take many different forms; and, if you have any concerns about a possible fiduciary breach, we encourage you to speak with one of our former federal agents immediately.
In many cases, fiduciary breaches will involve other wrongs as well. If your company needs to build a case against an insider, an outside advisor, or another party to a fraudulent transaction, our former federal agents can work with your company's counsel to gather evidence in support of all additional causes of action – from breaches of confidentiality and non-solicitation covenants to intellectual property (IP) infringement. Ultimately, you need to do what is necessary to protect your company's best interests and the best interests of its shareholders. At Corporate Investigation Consulting, we can provide you with the intelligence and insights you need in order to do so.
Contact the Corporate Crisis Management Team at Corporate Investigation Consulting
Is your company facing the loss of a business opportunity or relationship, or any other financial harm, as the result of a breach of fiduciary duty? If so, you can trust the corporate crisis management team at Corporate Investigation Consulting to help you protect your company and its shareholders to the fullest extent possible. To discuss your company's situation with one of our former federal agents in confidence, call 214-692-2171 or tell us how we can help online now.