Brian H. Miers
Special Agent (ret.) Arizona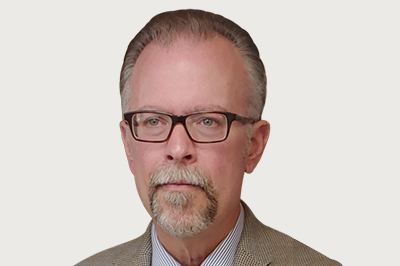 Brian H. Miers is a Certified Fraud Examiner (CFE). For close to 30 years, Special Agent Miers served the Department of Justice (DOJ), the Department of Homeland Security (DHS), the Drug Enforcement Administration (DEA), the Office of Inspector General (OIG), and, as a senior counterintelligence officer, the U.S. military. Special Agent Miers held Government Top Secret clearance for over 30 years.
DOJ, DEA, OIG & Homeland Security. Special Agent Miers investigated federal fraud, public corruption, bribery, computer crimes, and conspiracy cases on behalf of the Justice Department, Office of Inspector General, and the Department of Homeland Security. Previously, as a criminal investigator and as a special agent, Mr. Miers dismantled large scale domestic and international narcotics and drug conspiracy cases on behalf of the DEA. Mr. Miers began his government career in a variety of positions within the U.S. military including as a counterintelligence officer, criminal investigator (Air Force Office of Special Investigations), and Special Agent-in-Charge of the 501st Military Intelligence Brigade.
Client Services. When it comes to financial crimes, computer offenses, and public corruption, Special Agent Miers offers clients the insight experience into the workings of several key federal agencies. Proven in internal investigations, identification of corporate fraud and mismanagement, Mr. Miers is able to lead corporate defense teams, evaluate investigative findings, and assess the credibility of witnesses, and detect and scrutinize physical and complex electronic evidence. Mr. Miers has testified before federal grand juries, in federal proceedings, and at trial, an experience that allows him to understand the admissibility and relevance of information in federal proceedings. Additionally, Mr. Miers is trained by the Defense Computer Investigations Training Program and the United States Space Command in computer search and seizure and computer network defense.
Education & Training. Special Agent Miers was trained, among others, at the Federal Law Enforcement Training Center (FLETC) in public corruption, internal investigations, and economic crimes, and at the DEA Justice Training Center in asset forfeiture, financial investigation techniques, and internet telecommunications exploitation program. Prior to his civilian federal law enforcement career, Mr. Miers, in the rank of Special Agent-in-Charge, received training as a counterintelligence officer, military intelligence officer, and electronic warfare. He holds a B.A. in Management and Business Administration from the University of Phoenix.
Mr. Miers and his family reside in Arizona.
How a CFE and Former Special Agent Can Help Your Business
With extraordinarily broad experience across multiple federal agencies, Mr. Miers helps clients in the private sector make informed and strategic decisions when faced with government scrutiny. He offers services including:
Corporate Defense During Federal Investigations – Mr. Miers consults with companies facing scrutiny from all federal agencies in relation to allegations of fraud, conspiracy, corruption, bribery, and other crimes.
Trial Preparation and Expert Witness Testimony – Mr. Miers assists corporate defendants and their legal teams with trial preparation, including with regard to evaluating witnesses and electronic evidence. He is also available to serve as an expert witness on corporate compliance, cybersecurity, counterintelligence, DEA compliance, and other matters.
Corporate Compliance and Cybersecurity Consulting – In addition to consulting with businesses facing investigations and litigation, Mr. Miers also assists companies of all sizes with corporate compliance and cybersecurity. This includes the development of policies and procedures, evaluation of cybersecurity vendors and applications, stress testing, and internal audits.