Chris Anderson
Compliance Consultant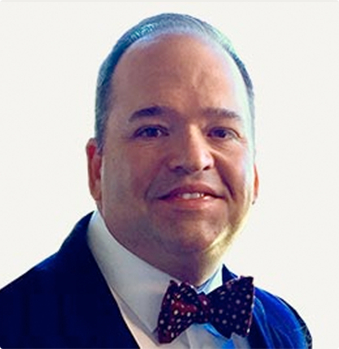 Overview
Mr. Chris Anderson assists clients in corporate investigations, internal audits, and corporate compliance in all branches of the healthcare industry. He is the former Vice President of Compliance at Triad Hospitals, Inc., a 51 hospital and 10 outpatient surgery center system. There, he led the company through a Corporate Integrity Agreement with the OIG. Mr. Anderson was also the Senior Vice President and Chief Compliance Officer at Gentiva Health Services from 1998-2005.
Practice Areas
Mr. Anderson has extensive experience with companies in the healthcare industry including hospitals, skilled nursing facilities, physician practice management, pharmacies, clinical labs, implant and devices, and home and hospice care. In 1994, he was first appointed to head a corporate compliance program in home care.
Professional Affiliations
Mr. Anderson is a member of the Healthcare Compliance Association and former chair of the Home Care Group.  He continues to be active in two private healthcare boards with interests in Romania, Guatemala, Moldova, and India.  Mr. Anderson produces a rich history of "boots on the ground" experience regarding compliance investigation, compliance monitoring, and outsourced compliance programs.
How a Former Chief Compliance Officer Can Help Your Business
With decades of experience leading large health care entities' compliance efforts, Mr. Anderson brings a forward-thinking and cost-conscious approach to helping clients mitigate their risk at the federal level. As a consultant with Corporate Investigation Consulting, he offers services including:
Compliance Program Outsourcing – As a result of his expertise in federal health care compliance, many clients choose to have Mr. Anderson manage all aspects of their compliance programs. This includes developing their compliance programs, conducting training, and updating their compliance programs as necessary on an ongoing basis.
Internal Compliance Assessments – Mr. Anderson also works with hospital systems, pharmacies, clinical labs, and other clients to evaluate their compliance efforts through confidential internal assessments. After structuring and overseeing internal compliance assessments, Mr. Anderson evaluates the results and provides actionable recommendations for making necessary improvements to clients' compliance programs.
Federal Health Care Investigation Consulting – Mr. Anderson consults with health care entities of all sizes that are facing federal health care investigations. His services for targeted entities include evaluating their risks; structuring defense strategies; providing expert opinions; and, when necessary, exploring solutions (i.e., negotiating Corporate Integrity Agreements with the investigating agencies) that minimize the consequences of the government's inquiry.