Corporate Investigation
Creating an Effective Corporate Compliance Program: 3 Potent Tips for Your Business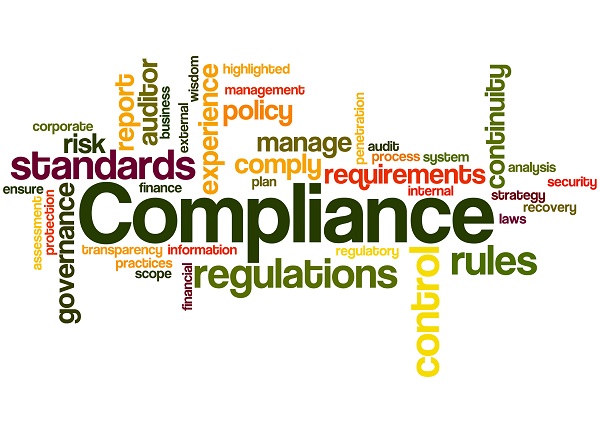 An effective corporate compliance program is an integral component of a business' operations.  It helps a corporation monitor, identify, remediate, and improve its policies and procedures for handling allegations or suspicions of misconduct.  An effective compliance program mitigates the risk of federal investigations and scrutiny as well demonstrates an attitude of compliance with federal law.  This article will explain what an effective corporate compliance program entails, why is it needed, what prosecutors look for when investigating corporations, and how to craft an effective compliance program.
I. What Is A Corporate Compliance Program and Why Is It Needed?
A corporate compliance program is a company-wide program that administers, enforces, and monitors a corporation for full compliance with federal and state law. It covers internal policies and procedures to ensure the proper functioning of business operations, personnel, transactions, documentation, etc. A key component of an effective compliance program is that it is continuous—corporations must constantly monitor, revise, and optimize their compliance programs to acocunt for changes in law, business operations, size of business, or other relevant factors.
Compliance programs are needed within a corporation because they help avoid violations of the law by detecting warning signs of misconduct, which the corporation can then quickly counter. Further, even if the corporation's compliance program was unable to detect misconduct, it can nevertheless eliminate or reduce the extent of potential penalties depending on the strength and effectiveness of the program.
II. What are the three "Fundamental Questions" Asked Regarding a Corporation's Compliance Program?
The U.S. Department of Justice Criminal Division gives detailed information on the means and manners by which prosecutors conduct their investigations of corporations and the factors they use to decide whether to bring charges and negotiate pleas. In its updated "Evaluation of Corporate Compliance Programs" memo from June 2020, the Criminal Division emphasizes three questions from the Justice Manual that a prosecutor should ask regarding the corporation:
Is the Corporation's Compliance Program Well Designed?
Is the Corporation's Compliance Program Adequately Resourced and Empowered to Function Effectively?
Does the Corporation's Compliance Program Work in Practice?
With respect to the first question, an effective compliance program should be comprehensive and robust. This means it should adapt its procedures based on the risk profile, business, size, and location of the corporation. An effective compliance program also embraces modifications in order to make its functioning more effective at identifying, monitoring, and remediating misconduct.
The second question asks how the compliance program is being implemented. Adequate implementation is essential for the proper functioning of an effective compliance program. The corporation's compliance program should be smoothly integrated into its operations and all personnel should be regularly informed about the program.
The last question asks whether the corporation's compliance program works in practice. The guidance from the Criminal Division makes clear that the existence of an identified instance of misconduct does not necessarily mean that the corporation's compliance program was not working effectively; the crucial question instead is how the corporation handles the misconduct after it was detected—investigation, documentation, and revisions to the compliance program. It is important that corporations have the willingness to improve their compliance program to be more effective in the future.
III. How to Craft an Effective Compliance Programs
There are seven key components of crafting an effective compliance program, all of which ultimately come down to maintaining a healthy and open corporate culture:
Commitment by Upper Management: Upper management, the board of directors, executives, and officers must lead by example. It is insufficient for a corporation to merely enact a compliance program and expect all personnel to follow it. There must be a clear commitment by words and actions by those in charge.
Sufficient Resources and Staff: A corporation must have adequate resources and staff for a proper compliance program to be carried out. Compliance should always be a top priority for corporations as it can impact the nature and extent of a federal investigation and the resulting fines and penalties.
Personnel Training: All personnel of the corporation—including upper management—should be periodically trained on their corporation's compliance program. This is important because the laws, regulatory environment, business relationships, and size of the corporation could change.
Periodic Evaluation: Compliance programs should be periodically evaluated for the same reasons that personnel need to be trained. The business of a corporation is dynamic and is constantly changing; therefore, the compliance program must be evaluated and modified to account for such changes.
Consistent Enforcement: A good compliance program is only as effective as its ability to enforce its provisions when individuals either follow its policies or violate them. For instance, the corporation should set forth clear courses of action that it will follow when individuals follow policies or violate them, and the corporation must act upon these policies.
Internal Controls and Due Diligence: A corporation's system of internal controls must be adequately designed to detect and prevent misconduct. Further, a corporation should regularly employ due diligence policies and procedures for significant business transactions such as mergers and acquisitions or transactions with foreign parties.
Updating and Optimizing: A compliance program should be updated as needed. It should also be optimized based on changing busines conditions and the sophistication of technology.
Conclusion
An effective compliance program is a critical component of a corporation's business operations.  It serves as an indicator that the corporation is following the law.  This is vital because the risks of non-compliance can be devastating, including civil and criminal lawsuits which can lead to significant monetary penalties, loss of license, injunction, reputational harm, and even jail time.  If a corporation is concerned about the effectiveness or strength of its compliance program or has any question regarding the effects of a compliance program on a federal investigation, it should get in contact with an experienced compliance consultant.