Corporate Investigation
Emergency Protection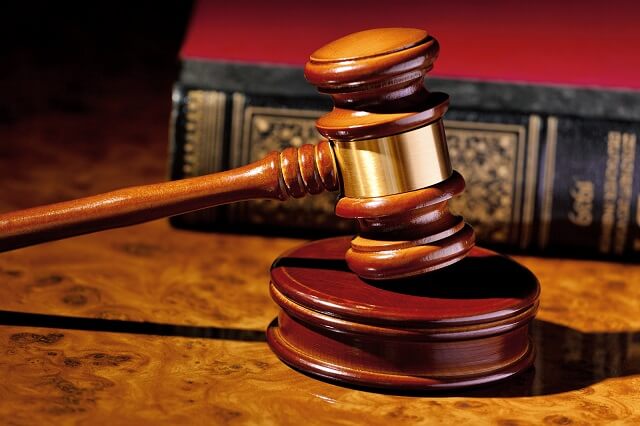 If Your Company Needs Immediate Protection in an Emergency Scenario, You Can Trust the Former Federal Agents at Corporate Investigation Consulting. Contact Us Now So that We Can Help You Prevent Unnecessary Losses and Mitigate Any Potential Liability.
Your company is facing an emergency. A worst-case scenario. The one thing you never thought would happen? Well, it happened. What do you do now?
At Corporate Investigation Consulting, we help companies survive emergencies. But, beyond simply focusing on survival, we help our clients come out better on the other side. We understand what it means for companies to face times of crisis; and, while we know that it is easy to focus on the now, we also know how critically important it is for companies not to lose sight of their long-term financial and operational objectives. If your company is in crisis, you need to react accordingly. We can use our experience to help your company avoid liability and ensure that its losses are no greater than necessary.
A Two-Pronged Approach to Emergence Response
When we advise companies in emergency scenarios, we take a two-pronged approach. The first prong focuses on responding to the emergency itself: What information do you need in order to determine your company's next steps? Once you have this information, how do you choose the best path forward, and how do you protect your company and its shareholders to the maximum extent possible? This will be our top priority, and our Emergency Protection Team is prepared to work around the clock as necessary.
The second prong focuses on emergency avoidance: What needs to be done to ensure that this same scenario does not present itself again in the future? Is your company at risk for facing other similar emergencies due to compliance failures or other systemic deficiencies? These are crucial questions as well; and, if your company needs to answer to federal regulators or discontented shareholders, you may need to have these answers at the ready in order to fend off administrative, civil, or perhaps even criminal liability.
Responding in the Event of a Corporate Emergency
From data breaches and large-scale intellectual property (IP) infringement to virus outbreaks and live shooters, corporate emergencies can take many different forms. While these and other scenarios can be costly (and dangerous) on their own, they can quickly become far worse if not handled appropriately.
Our Emergency Protection Team is comprised of former federal agents who previously spend decades in high-ranking positions with the Federal Bureau of Investigation (FBI), the U.S. Department of Justice (DOJ), and other agencies. They have been directly responsible for managing the government's response to large-scale emergencies and potential crises, from fraudulent prescription drug distribution schemes to terrorism and other risks to national security. When your company is facing an emergency, you need to be able to rely on experts who have the insights required to make immediate decisions backed by decades of relevant experience. At Corporate Investigation Consulting, this is what we offer, and we can give you the confidence you need to lead your company forward.
When you engage our Emergency Protection Team, our former federal agents will:
Investigate – How extensive is the threat? What is its source? In order to mobilize the right resources in the right way, these are critical questions, and your company needs to have answers as soon as possible.
Assess – What can (and should) your company be doing to respond to the emergency? What relevant capabilities does your company have, and what capabilities does it lack internally? While your company must respond to the emergency immediately, it must do so effectively in order to mitigate risk and move toward a successful outcome.
Advise – Among your company's various options, which option is best? When should you consider changing course? Our former federal agents can use their experience in high-stakes emergency situations to help you make the right decisions at the right times.
Manage – How effective are your company's response efforts? Is everyone doing everything they can in order to address the emergency in the most efficient and most effective way possible? Once your company implements a response strategy, it must manage its response efforts in order to ensure that they are maximally effective.
Monitor – Is the emergency contained as expected based on your company's response? Are new risks presenting themselves, or are competitors seeking to exploit your company's moment of vulnerability? These, too, are questions that your company cannot afford to leave unanswered.
Preventing Future Emergencies Through Effective Compliance and Risk Mitigation
When advising companies during corporate emergencies, we approach crises containment and future crisis prevention in tandem. The reason for this is simple: If your company can face one emergency, it can face another. Until you do something to mitigate the risk of recurrence, not only does your company remain exposed, but its exposure is now known to those who are capable of executing an attack.
There is another reason why crisis prevention is critical during the emergency response phase as well: Your company may have a legal obligation to undertake reasonable measures to prevent recurrence. If your company is subject to the oversight of a federal regulatory agency and/or its shareholders at risk, then you may have no choice but to undertake adequate measures to establish compliance and implement effective risk mitigation strategies.
As a result, in addition to responding to the immediate threat, our Emergency Protection Team will also:
Evaluate – What flaw in your company's compliance program or risk management systems allowed the current emergency to occur? What other flaws and failures are currently leaving your company exposed? Knowing where your company's risks lie is the first step toward managing them appropriately.
Develop – What efforts are necessary in order for your company to come into compliance or address physical or logical security risks? What can (and should) your company be doing to manage its risk more effectively? Our consultants will develop comprehensive compliance and risk management recommendations that are custom-tailored to your company's present risks.
Implement – Who needs to know about your company's new compliance and risk mitigation protocols? How can they be trained efficiently and effectively? Once you decide to move forward with our recommendations, we can implement them through appropriate training and education on a company-wide basis.
Audit – Are your company's personnel doing everything necessary in order to mitigate the risk of future emergencies? Or, are there gaps that need to be filled? In order to ensure that your company's compliance and risk mitigation efforts are effective as possible, our consultants can conduct audits focused on uncovering any lingering compliance and/or risk mitigation deficiencies.
Document – Is your company adequately documenting its compliance and risk mitigation efforts? If not, what documentation do you need to begin generating and storing in order to reduce your company's risk in enforcement proceedings or litigation? In many respects, this is one of the most-important aspects of corporate compliance and risk management. If your company is not preparing the necessary documentation, then it could remain at risk even with otherwise adequate procedures and protocols in place.
Your Company Only has One Chance to Respond to an Emergency the Right Way
When facing a corporate emergency, you only get one chance to respond the right way. An insufficient or misguided response can have immediate and long-term effects; and, perhaps worst of all, it can make your company's leadership team appear incompetent. From reputational harm to judgment liability in ensuing litigation, the costs of failing to respond appropriate can be substantial, and they are costs that even many of the world's biggest companies cannot afford.
This is why companies throughout the United States rely on the expertise of the former federal agents at Corporate Investigation Consulting. We know what we're doing, and it shows. Not only do our former federal agents remain calm in times of crisis, but they excel under pressure, and they are committed to seeing all matters through. If your company needs protection due to an emergency, who else would you rather have on your side?
Here is what you can expect when you choose our Emergency Protection Team to assist your company:
1. Immediate Response
Our former federal agents are available to speak with prospective clients around the clock. When you contact us, you will be able to speak with a member of our Emergency Protection Team immediately.
2. 24/7 Availability
As a client of Corporate Investigation Consulting, you will continue to have access to the members of our Emergency Protection Team 24/7.
3. Expertise Gained from Decades of Experience in High-Stakes Crisis Scenarios
Our Emergency Protection Team will guide you with the insights gained from decades of experience handling high-stakes crisis scenarios in leadership positions with the federal government.
4. Strategic and Custom-Tailored Emergency Protection Consulting
We will tailor our emergency response strategies to your company's specific circumstances, compliance obligations, and risk management needs.
5. Relentless Advancement of Your Company's Best Interests
No matter the circumstances, our Emergency Protection Team will relentlessly pursue your company's best interests and continue to work diligently until your company is appropriately protected.
Request a Complimentary Assessment Now
Is your company facing an emergency scenario? If so, we urge you to contact us promptly so that the former federal agents on our Emergency Protection Team can help. For a complimentary assessment, call 214-692-2171 or tell us how we can reach you online now.