Greg S. Murof
Former Supervising Investigator (Medicaid)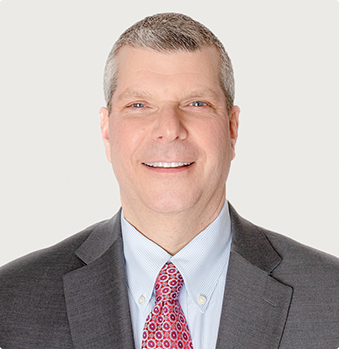 Professional Experience
Mr. Greg S. Muroff was the Supervising Investigator of the Medicaid Fraud Control Unit (MFCU) at the Hauppauge Regional Office in New York for the past 17 years. His expertise in this role ranged from civil and criminal Medicaid fraud prosecutions to uncover operations. His professional experience at the Regional Office in New York involved substantial coordination and joint investigations with other state and federal agencies such as the Drug Enforcement Administration (DEA), the Federal Bureau of Investigation (FBI), and state and federal branches of the Office of Inspector General (OIG).
Practice Areas and Focus
Mr. Muroff possesses a great depth of knowledge involving government investigations, especially those investigations involving healthcare fraud. His inside perspective allows him to give his clients unique and personalized defense strategies. Mr. Muroff brings over 30 years of professional experience in both civil and criminal investigations in the following subject areas, as some examples:
Healthcare Fraud
False Claims Act Violations
Drug Diversion
Corporate Compliance
Whistleblower Actions such as Qui Tam Cases
Grand Jury Preparation for his Clients
Expert Testimony at Trial
Obtaining evidence from Internal Corporate Investigations
Educational Background
Mr. Muroff received his bachelor's degree in Liberal Arts from Long Island University, C.W. Post College, in Brookville, New York. He has received specialized training from the Federal Bureau of Investigation (FBI) National Academy in Quantico, Virginia as well as the FBI Firearms Instructor School in Westhampton, New York. Mr. Muroff and his family live in New York.