Corporate Investigation
Intellectual Property (IP) and Non-Compete Infringement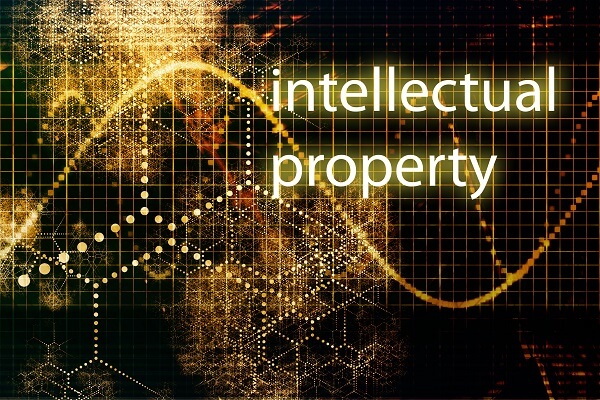 Instances of Intellectual Property (IP) and Non-Compete Infringement Require an Immediate and Effective Response. If Your Company's Proprietary Assets are at Risk, You Need to Engage a Firm that Can Help You Appropriate Action to Protect Them.
Among the various types of crises that can impact companies' operations, instances of intellectual property (IP) infringement and non-compete infringement are fairly unique. Not only can they be incredibly disruptive and cause confusion in the marketplace; but, if not combatted aggressively, they can also lead to the loss of intangible value – in some cases permanently. If a former employee, competitor, or other third party is infringing your company's IP or using its proprietary data to your company's disadvantage, you need to take responsive action immediately.
There are a number of keys to responding effectively to instances of trademark, copyright, patent, and non-compete infringement. However, the most-important key is undoubtedly to respond as quickly as possible. The longer infringement is allowed to continue, the more damage it can cause, and the greater the risk becomes of the company suffering permanent intangible losses.
Our Former FBI Agents are Highly-Skilled Investigators and Savvy Business Advisors
We help companies nationwide combat domestic and international IP and non-compete infringement. In order to do so, we rely heavily on the experience of the former high-ranking federal agents on our corporate crisis management team. These agents, including former Supervisory Special Agents with the Federal Bureau of Investigation (FBI), have decades of experience investigating instances of infringement and other similar types of wrongs, and we have a proven track record of helping companies make informed decisions based on actionable intelligence.
We Assist Companies in Matters Involving All Types of IP and Non-Compete Infringement
Our experience encompasses conducting investigations and advising companies with respect to all types of intellectual property infringement and non-compete violations. In addition to our consultants' extensive experience, we also rely on state-of-the-art technological resources to identify instances of infringement and the individuals and companies behind them. By taking a systematic, yet diligent and unrelenting, approach to helping our clients combat IP infringement, we are able to effectively assist in terminating improper uses of intangible assets (and restoring the value of those assets) in situations involving:
Trademark and Service Mark Infringement – Misappropriation of your company's brand, name, and logo can leave current and prospective customers confused. It can also leave them believing that products or services offered by another entity (which may be grossly inferior) originated with your company.
Trade Dress Infringement – Trade dress is the design, or "overall look and feel," of a company's retail locations. Trade dress protections apply to more than just the company's trademarks and service marks, and terminating instances of trade dress infringement can be crucial to protecting your company's hard-earned customer loyalty.
Copyright Infringement – Federal copyright protections apply to everything from menus and websites to software code and entertainment media. Copyright infringement can be extraordinarily costly. But, the protections afforded to copyright owners are clear; and, once an infringer has been identified, a company's enforcement efforts can be swift and severe.
Patent Infringement – We assist companies that own all types of patents with the enforcement of their exclusive rights. Whether a customer or licensee has exceeded the scope of its permitted use or your company is facing a threat from a third-party infringer, we can gather the evidence you need to pursue appropriate legal remedies.
Misappropriation of Proprietary Information – Your company's propriety information could be among its most-valuable assets. As a result, when facing theft or infringement, your company needs to execute a proportionate response. We assist companies nationwide in all aspects of responding to data theft, from forensic evidence gathering to enforcement strategizing and future risk mitigation.
Non–Compete Violations – Knowing that a vendor, employee, licensee, or franchisee has violated a non-compete covenant is one thing. Proving it is another. We have the skills, insights, and resources required in order to efficiently gather the evidence needed to prove non-compete violations.
Non–Solicit Violations – Violations of non-solicitation covenants can have significant negative consequences as well. We approach non-solicit violations in the same manner that we approach all other instances of infringement and misappropriation—with a systematic strategy and an unrelenting commitment to providing our clients with the information they need to protect their assets as quickly as possible.
A National Consulting Firm with Global Capabilities
We work with companies of all sizes and in all industries on a nationwide basis, and we have the resources and capabilities required to protect our clients' intangible assets on a global scale. By delivering actional intelligence in easily-digestible formats, by providing custom-tailored consulting, and by providing ongoing advice in real-time, we help our clients make smart decisions focused on preserving (or restoring) maximum value in their IP and proprietary information.
Our former federal agents and other consultants are available to investigate and advise companies with respect to all types of IP and non-compete infringement matters. This includes, but is not limited to:
1. Third-Party Infringement and Misappropriation
Instances of third-party infringement and misappropriation can run the gamut from unintentional trademark violations to copyright theft and reverse-engineering of patented inventions. Regardless of the specific issue involved, if a third party has infringed or misappropriated your company's trademark, copyright, patent, or proprietary information, you must react immediately. Our former federal agents can initiate a forensic investigation right away, and we can advise you regarding the steps your company should be taking to mitigate its resulting losses.
There are different ways to approach instances of third-party infringement and misappropriation, and deciding on the best approach requires a clear understanding of the circumstances involved. Was the infringement inadvertent? If so, then a forceful but non-litigious approach may produce the most advantageous result. Is the infringer claiming that it actually owns the IP rights and your company is infringing? If this is the case, then this is a different situation that requires a different approach entirely.
2. Fiduciary Duty Breaches
Intellectual property and non-compete infringement resulting from fiduciary breaches require their own unique approach as well. If a corporate insider or advisor has misappropriated your company's IP in order to advance his or her own financial interests (or the interests of another company), your company may have additional grounds for seeking redress, and this means that the investigation will need a broader scope.
At the same time, however, the investigation will most likely need to be kept confidential, and this also entails unique considerations. With our former federal agents' broad and extensive experience handling covert corporate investigations, we can effectively gather the evidence your company needs while also preserving confidentiality and maintaining maximum leverage over the infringer.
3. Cybersecurity Breaches
Misappropriation of intangible property through cybersecurity breaches and data theft is a concern for companies of all sizes and in all industries. If a third party has gained unauthorized access to your company's information technology (IT) platform and misappropriated its IP, our team can work to quickly identify the vulnerability exploited in the intrusion as well as the scope of the information obtained. We can then work to trace the breach back to its source, and we can assist your company in taking all appropriate responsive and remedial action.
4. Contract Disputes with Employees, Vendors, and Licensees
Many cases of intellectual property and non-compete infringement arise out of contract disputes with employees, vendors, and licensees. Disagreements over everything from the scope of software licenses to licensees' and franchisees' post-termination rights can lead to costly and litigious disputes.
In these situations, we work with our clients to confirm infringement through various investigative means, and we advise our clients regarding their best courses of action. Will your company need to file a lawsuit? Or, is there a more efficient and less confrontational alternative available? In many cases, intent can be a major factor, and by helping our clients understand whether or not a violation was intentional, we can help them make strategic decisions focused on preserving key relationships while also undertaking appropriate measures to preserve the value of their intangible property.
5. Large-Scale Online, Manufacturing, and Retail Infringement
We also assist companies in cases of large-scale online, manufacturing, and retail infringement. While no situation involving IP or non-compete infringement is ideal, in these situations, the best-case scenario is to catch the infringer before it invests substantial resources in the infringing activity. Once an infringer initiates an online marketing campaign, begins manufacturing infringing products, or starts placing infringing products or packaging on retail shelves, the stakes become much higher for all parties involved.
Despite this, there are still various paths toward a favorable result. Our former federal agents and other consultants have significant experience in cases involving extremely high stakes, and we can use the knowledge and strategic insights gained from this experience to help your company protect its IP. We can also assist with matters such as:
Social media infringement monitoring
Digital Millennium Copyright Act (DMCA) takedowns and compliance
Supply chain investigations
Sublicense investigations
Secret shopper investigations
Coordinating with law enforcement
Providing expert testimony in IP and non-compete infringement litigation
Contact Our Corporate Crisis Management Team about Your Company's NeedsContact Our Corporate Crisis Management Team about Your Company's Needs
For more information about how our former federal agents and the other members of our corporate crisis management team help companies protect their intellectual property and proprietary information, contact us today. You can reach us by phone 24/7 at 214-692-2171; or, tell us how we can reach you and a member of our team will be in contact shortly.