Corporate Investigation
Internal Audit Training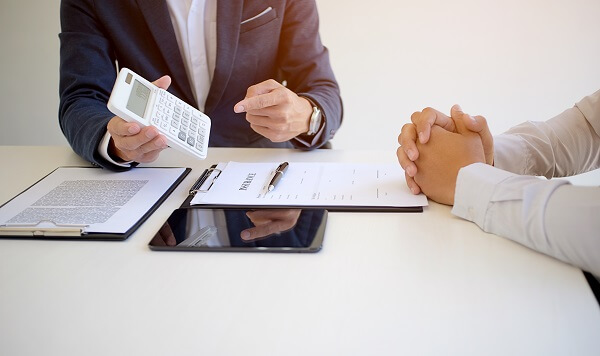 An internal audit is an essential part of corporate compliance and risk management. However, not all auditors are the same. Some have certifications in specific areas, while others have a reputation for precision and efficiency in a particular industry.
Whether you are an auditor who wants to improve their credentials to advance in the field, or an executive who is considering whether to hire outside counsel to perform an audit and is performing due diligence to see if the auditor has the training necessary to do it well, it can be useful to have a basic sense of which internal audit trainings are the best.
Here are five internal audit training courses that the consultants at Corporate Investigation consider to be among the best for their targeted audiences.
1. University of Illinois Internal Auditing Suite
The University of Illinois Urbana-Champaign has several well-regarded internal auditing courses available online on the website Coursera. A few of their offerings are:
All of their courses have exceptionally high ratings, with many of them still coming in over 4.5 out of 5, even with several hundreds of reviews. All of them are taught by faculty at the college, with some of the leading minds in the field providing the lectures. They are also exceptionally thorough, with the syllabi for the courses estimating completion times over 25 hours for each, spread out over multiple months.
However, some of the courses tend to focus on financial statement auditing, which may or may not be what you are looking for.
2. Be a Pro Internal Auditor
Another highly ranked, and much shorter, course is the Lead Auditor Tools for a Professional Internal Audit course hosted by Udemy. Unlike the University of Illinois Urbana-Champaign courses, which can take months to complete, this one has only 10 articles, 3 hours of video lecturing, and 7 downloads to do. In spite of the brevity, it is thorough enough that several big companies, including Eventbrite, Volkswagen, and Nasdaq offer this course to their employees.
A nice perk of this internal audit training course is that if offers email support to the students who are taking it, and includes opportunities for 1-on-1 sessions with the instructor. It is also taught by Danielle Volski, an experienced auditor with a history of using the ISO 9001 model for auditing.
3. Hong Kong University
Another well-rated and highly regarded course on Coursera is Information Systems Auditing, Controls and Assurance, offered by the Hong Kong University of Science and Technology. Named one of the Best Free Online Courses of All Time and the Best Online Courses of the Year for 2021 by Class Central, this online course focuses on auditing information systems in order to maintain the integrity of those systems and stay in compliance with legal obligations and requirements. The course explores the risks that are inherent in information systems, including those that are related to data privacy and information security requirements and expectations, and then covers how to address and mitigate those risks.
Because it is so focused on internal audits of information systems, it generally requires an educational background in that field. The course recommends students first have a degree in:
Information systems (IS)
Information technology (IT)
Computer science
Years of work in the field may substitute for the degree, though.
4. Internal Audit 360's Suite
Internal Audit 360 bills itself as "the independent resource for internal auditors." In furtherance of that, the company has a suite of internal audit training courses that cover:
Agile
Data analytics
Project management
Ethics
Six Sigma
Lean
Some of these courses are quick, while others are extremely in-depth, with numerous hours of content to take in.
Many of these courses provide continuing professional education (CPE) credits. These credits, however, are generally only for internal audit certifications and cannot be used by accountants to satisfy their requirements.
5. Internal Audit: A Guide for Management
Another course hosted on Udemy, Internal Audit: A Guide for Management, is a valuable one that covers an often underappreciated role in the process of internal auditing – company executives who have found themselves in need of an internal auditing consultant, but who do not yet have a full understanding of how the process works. This is a difficult position to be in, because you have to make an important decision for your company without being comfortable knowing how to make it.
The prerequisites for this course highlight its value to executives in this position: There are none. While other internal audit training courses – particularly those involving information technology – have extensive lists of what students are expected to know and understand before clicking the play button on the first video, A Guide for Management is for people who need a bird's eye view of the playing field to get a sense of the basics of what they are about to get into.
The Internal Auditing Team at Corporate Investigation Consulting
Running an internal audit is a complex task, whether you hire outside help to do it or use in-house personnel. The benefits of conducting an audit, though, are hard to overestimate: It can identify problems in your compliance protocols or can spot fraud, waste, or inefficiencies in your company that are lowering its profits. Audits that are done well can end up paying for themselves very quickly.
However, a good internal audit generally requires a good internal auditor. Well trained auditors are difficult to find and either hire for your company or contract with as an outside consultant.
The internal auditing team at Corporate Investigation Consulting has numerous certifications from completing a wide array of courses on the many facets of auditing. They also have years of experience working as agents in federal law enforcement agencies. Contact them online or call them at (866) 352-9324.