James J. Hunt
Special Agent-in-Charge (Ret.) DEA New York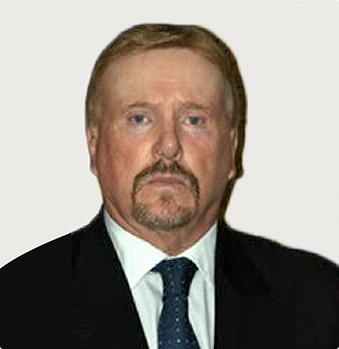 Practice Overview and Client Services
Mr. James J. Hunt recently retired as the Special Agent-in-Charge of the nation's largest division of the Drug Enforcement Administration (DEA) in New York.  Mr. Hunt has over three decades of DEA and federal law enforcement experience.  He is one of the nation's top experts in government investigations and is specifically experienced in understanding the nuances of the Controlled Substances Act, criminal charges under 21 U.S.C. 841, the complexities of drug diversion, and pharmacy and DEA registrants' operational compliance.
Education and Awards
Mr. Hunt received a B.A. in Criminal Justice from Seton Hall University.  He is the recipient of the U.S. Attorney General's Award for Excellence in Law Enforcement and the DEA's highest award, the Administrator's Award of Honor.  Mr. Hunt began his career with the New York City Police Department before graduating from the DEA Academy at Quantico, Virginia.
Experience in the DEA
Mr. Hunt is the former head of the Drug Enforcement Administration in New York.  Throughout his duties as the Special Agent-in-Charge of the country's largest DEA office, Mr. Hunt had supervisory responsibility for about one thousand federal, state, and local law enforcement personnel.  He has overseen all civil, criminal, and administrative proceedings including all drug diversion investigations in the State of New York.  Before he led the office, Mr. Hunt served as the lead Special Agent of the New York Drug Enforcement Task Force in the position of Associate Special Agent-in-Charge, as a Supervisory Special Agent in the Miami Field Division, and as a member of the Special Operations Division in Chantilly, Virginia.
How a Former DEA Special Agent-in-Charge Can Help Your Business
As a former Special Agent-in-Charge with more than 30 years of experience inside the DEA, Mr. Hunt's insights are invaluable for companies and individuals that are facing DEA scrutiny. He consults with pharmacies, health care providers, and other entities and individuals on matters including:
Drug Diversion Investigations – Combatting drug diversion is a long-standing DEA priority. If the DEA is targeting your business (or you personally) for diversion, Mr. Hunt can help you strategize and make sound decisions.
Administrative, Civil, and Criminal Enforcement Proceedings – Beyond drug diversion investigations, Mr. Hunt consults with clients on a broad range of other administrative, civil and criminal enforcement proceedings involving the DEA. This includes proceedings initiated under the CSA, DSCSA, and other federal drug laws.
Federal Drug Law Compliance – Hunt also consults with clients regarding all aspects of federal drug law compliance. If you want to mitigate your business's risk of facing DEA scrutiny (and be prepared to withstand DEA scrutiny when necessary), Mr. Hunt can help.