Marquis D. Pickett
Special Agent U.S. Secret Service (ret.)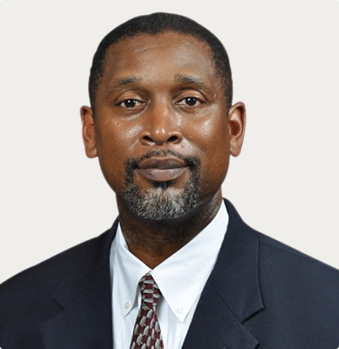 Mr. Pickett is a former Special Agent with the U.S. Secret Service where he led complex financial crime investigations.
U.S. Secret Service (Protective Detail). The task of the U.S. Secret Service is twofold: to protect dignitaries and to protect the financial stability of the United States. For close to 20 years, Special Agent Pickett provided both: as a detail agent on the Vice-Presidential Protective Division, he provided protective advances at all levels as well as protective detail functions for foreign heads of state.
U.S. Secret Service (Financial Crimes Investigations). Additionally, Special Agent Pickett served the Secret Service in an investigative capacity for several years in numerous locations. SA Pickett conducted white-collar financial crimes investigations such a tax fraud, employment misconduct cases, counterfeit currency, computer crimes, 18 U.S.C. 1030 investigations, access device fraud, wire fraud, creation and circulation of fraudulent checks, among others.
Mr. Pickett is a former Captain in the U.S. Air Force with worldwide deployments.
Mr. Pickett and his family reside in the Jacksonville, Florida area and serve clients of Corporate Investigation Consulting on a case-by-case independent basis.
How a Former U.S. Secret Service Special Agent Can Help Your Business
With high-level experience handling white-collar investigations on behalf of the federal government, Mr. Pickett offers critical insights for businesses facing scrutiny from the U.S. Secret Service and other federal law enforcement agencies. The services he offers to businesses include:
Consulting on Financial Crime Investigations – Mr. Pickett consults with companies facing investigations for tax fraud, money laundering, counterfeiting, and other federal financial crimes.
Consulting on Computer Crime Investigations – Mr. Pickett also consults with companies facing federal computer crime investigations. This includes investigations targeting allegations of wire fraud, identity theft, cybersecurity breaches, and other computer and Internet-related offenses.
Consulting on Corporate Fraud Investigations – In addition to consulting with companies during financial and computer crime investigations, Mr. Pickett consults with companies facing allegations of general corporate fraud as well. This includes consulting with companies that are being targeted by the U.S. Secret Service, DOJ, DBI, and other agencies.