Maura Kelley
Former Special Agent (FBI)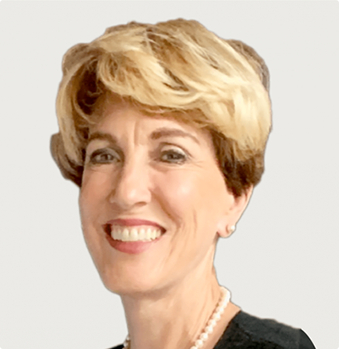 Education and Areas of Expertise for Clients
Ms. Maura Kelley is a former Special Agent with the Federal Bureau of Investigation (FBI) and has over three decades of experience working in the agency's Los Angeles, Chicago, and Portland Divisions.  At the FBI, she assisted with prosecuting instances of securities fraud and other white-collar offenses.
Ms. Kelley's specialized background gives her the unique ability to advise her clients facing federal investigations for securities fraud and other white-collar crimes—whether the investigation is conducted by the FBI, the U.S. Securities and Exchange Commission (SEC), the U.S. Department of Justice (DOJ), or other federal agencies.  She has also conducted SEC compliance assessments, assisted with internal investigations, helped to establish and maintain compliance, and assisted with the coordination of civil and criminal defense strategies in federal securities fraud cases.
She is a graduate of Whittier College in California and has previously worked as a stockbroker and commodity broker with the entity formerly known as Shearson Lehman American Express.  Ms. Kelley is the co-owner of Truth Compass Investigations in Camarillo, California.
Specialized Experience at the FBI
At the FBI, Ms. Kelley specialized on investigating limited partnerships and other entities that were suspected of engaging in fraud and other types of financial crimes.  Not only has Ms. Kelley participated in undercover operations and served as a case agent on large-scale securities and bank fraud investigations, she also secured the convictions of commodity traders and corporate executives, executed national takedowns, and shut down large-scale fraudulent operations.  She was further responsible for directing initiatives in the areas of securities fraud, bank fraud, and embezzlement.
Selected Examples of Ms. Kelley's FBI Experience
Kelley assisted with the FBI's "Sour Mash" and "Hedge Clipper" undercover investigations. These investigations resulted in RICO convictions of 14 commodity traders on the Chicago Board of Trade and the Chicago Mercantile Exchange.
Kelley assisted with the investigation that preceded the U.S. vs Goldfinger Coin and Bullion case, leading to the shutdown of the world's largest e-currency exchange as well as the seizure of about $30 million in assets (including repatriation of gold from the Perth Mint, Australia).
Kelley assisted in forming the working group that was attained the most-successful prosecutions from the FBI's 2010 "Operation Stolen Dreams." This represented the FBI's largest mortgage fraud takedown and resulted in more than 600 federal indictments for mortgage fraud and other crimes that caused more than $2 billion in losses.
Kelley assisted in the investigations that preceded the U.S. vs Cross Financial and U.S. vs Michael Colello cases, which took down an international money laundering ring and led to the shutdown of a foreign bank and the seizure of about $20 million in assets.
How a Former FBI Special Agent Can Help Your Business
As a former FBI Special Agent with more than 30 years of Bureau experience, Ms. Kelley offers key insights for companies that are at risk of facing federal scrutiny or prosecution. Examples of her expertise and capabilities include:
Securities Fraud Investigations – During her FBI tenure, Ms. Kelley handled securities fraud investigations in coordination with agents at the DOJ and SEC. As a result, she is intimately familiar with how all three agencies investigate securities fraud and related crimes.
Other White-Collar Corporate Investigations – In addition to securities fraud cases, Ms. Kelley has substantial experience handling cases involving mortgage fraud, money laundering, and other alleged white-collar corporate crimes as well.
Securities, Digital Currency, and General Corporate Compliance – Relying on the specialized expertise she gained as an FBI Special Agent, Ms. Kelley consults with companies of all sizes on all aspects of securities, digital currency, and general corporate compliance.