Michael S. Koslow
Former Supervisory Special Agent (DOD-OIG)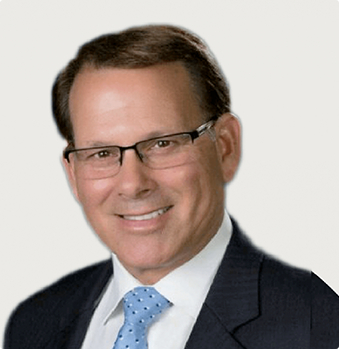 Education
Mr. Koslow graduated with a Master in Science in public administration from Georgetown University.  He served in the U.S. Air Force and retired with 33 years of service in the prestigious rank of Command Chief Master Sergeant for the California Air National Guard.
Overview of Federal Experience
Mr. Michael S. Koslow is a retired Supervisory Special Agent of the Department of Defense within the Office of the Inspector General (OIG) and Air Force Office of Special Investigations (AFOSI) at offices in Phoenix, Los Angeles, Belgium, and Germany.  Mr. Koslow had been detailed to the FBI Los Angeles Field Office for eight years and has provided assigned FBI Agents mentorship and his expertise in government multi-billion contractor fraud, counterintelligence matters, and healthcare fraud investigations.  He has held FBI Top Secret (TS) and DoD Compartmentalized Program security clearances.
Special Agent Koslow has extensive experience in civil and criminal trial preparations for county, state, federal and appellate court jurisdictions.  He also has vast experience within both the private and government sectors as an undercover operative.  Mr. Koslow offers corporate and individual clients over three decades of private industry and government investigative leadership experience.
DoD/OIG and AFOSI Experience
Mr. Koslow has experience managing and supervising large-scale, high-profile, sensitive and highly classified federal investigations that focused on white-collar offenses.  Examples of white-collar offenses that Mr. Koslow has dealt with include financial crimes, Foreign Corrupt Practices Act, False Claims Act, and healthcare fraud.  He has also handled national security matters, intelligence community counterintelligence, and defense industry security.
Undercover Investigations and Operations Involving National Healthcare Fraud
Special Agent Koslow has extensive experience as a Healthcare Fraud investigative leader.  He was tasked to provide direction and supervision over Special Agents assigned to the FBI, DoD, DOL, DEA, USPS, and IRS.  His direction and supervision involved the use of an undercover medical clinic "DURASCAM" into Nigerian and Russian organized crime-backed medical fraud.  The operation led to dozens of arrests and millions of dollars in fines, forfeitures and recoveries due to durable medical equipment (DME), pharmacy and laboratory fraudulent practices.
Private Experience
Mr. Koslow has detailed experience in private industry practice in the healthcare industry in addition to his federal government investigative and prosecution experience.  Working as a Special Investigative Unit Regional Manager, Mr. Koslow worked at innovating private insurance healthcare fraud investigative methods as recognized benchmark programs with one of the top three national healthcare insurance carriers.  His efforts were praised by government prosecutors, State Medicaid Fraud Control Units, and Federal and State Regulators due to his ability to prevent emerging fraudulent trends and schemes within the healthcare industry.  Mr. Koslow's team produced a 900% increase of Medicare-Medicaid savings and $46 million in overall annual team savings to the company.
How a Former DOD-OIG Supervisory Special Agent Can Help Your Business
As a former Supervisory Special Agent with the DOD-OIG, Mr. Koslow offers key insights for defense contractors and other businesses facing scrutiny related to their business dealings with the federal government. He routinely consults with companies on matters such as:
Federal Bidding, Procurement, and Contract Compliance – With his former DOD-OIG experience, Mr. Koslow helps federal contractors understand, identify, and avoid issues that have the potential to lead to fraud allegations and other consequences.
False Claims Act (FCA) Matters – Mr. Koslow has extensive experience on both sides of FCA matters involving federal contracts and federal programs (i.e., Medicare and Medicaid).
Foreign Corrupt Practices Act (FCPA) Matters – Mr. Koslow also has extensive experience on both sides of FCPA investigations, and he relies on this experience to help companies proactively maintain compliance.
General Corporate Compliance and Fraud Investigations – In addition to these areas, Mr. Koslow also consults with companies in all industries with regard to general corporate compliance and federal fraud investigations involving the DOD, DOJ, FBI, IRS, and other agencies.