Corporate Investigation
How Can You Protect Your Assets if You are Potentially Facing a Federal Investigation or Litigation?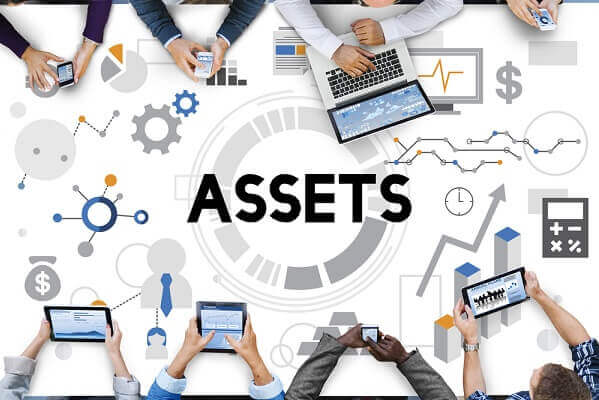 At the federal level, civil and criminal penalties for statutory violations and judgments awarded in private civil litigation are almost always substantial. In many cases, individuals can face fines in the hundreds of thousands or millions of dollars, and many federal statutes increase the penalties for corporate entities by a factor of five. Defendants in private civil litigation can face exorbitant financial exposure, and even well-heeled businesses and high-net-worth individuals will often be looking at bankruptcy in the event of an unfavorable judgment.
While the risks in federal civil and criminal proceedings are substantial, there are steps individuals and businesses can take to protect their assets. In addition to asserting a comprehensive and strategic defense during the government's investigation or the federal district court proceedings, this includes taking proactive steps shield assets from forfeiture and collection. When executed in a timely and lawful manner, asset protection strategies can provide broad protection, and putting asset protection measures in place is a wise choice for business owners, professionals, and anyone else who may be at risk for civil or criminal liability.
10 Reasons Why You (or Your Business) May Need an Asset Protection Strategy
Why might a person or business choose to implement an asset protection strategy? Here are 10 examples of risks that can expose individuals' personal assets as well as the assets of targeted business entities:
Federal Compliance Investigations – For businesses in federally-regulated industries, federal compliance investigations can lead to substantial liability for civil or criminal penalties. Business owners, executives, board members, and other individuals can potentially face personal liability as well.
Federal Fraud Investigations – Numerous federal statutes establish civil and criminal penalties for fraud-related offenses. This includes everything from industry-specific offenses such as health care fraud and securities fraud to the general crimes of bank fraud, mail fraud, and wire fraud.
Federal Conspiracy Investigations – The federal conspiracy statutes allow prosecutors to pursue charges against multiple individuals and businesses as the result of a single investigation. The penalties for conspiracy can be the same as those for the underlying offense.
Professional Liability Claims – Doctors, lawyers, accountants, stock brokers, and other professionals can face substantial exposure due to professional liability claims. While professional liability insurance can provide some protection, it generally is not enough to provide sufficient asset protection.
Personal Injury and Wrongful Death Claims – Individuals and businesses of all types can face personal injury and wrongful death claims. Here, too, while you may have insurance coverage, this coverage will not provide the same level of protection as a comprehensive asset protection strategy.
Contractual Liability Claims – Contract disputes between individuals and businesses can lead to substantial liability exposure as well. If you or your business is held liable in contract-based litigation or arbitration, having an asset protection strategy in place could be crucial to avoiding personal or corporate bankruptcy.
Shareholder, Partner, and Member Disputes – Disputes among shareholders, partners, and members can have a variety of potential outcomes; and, in some cases, business owners can face personal liability for causing financial harm to the business or its other owners.
Economic and Business Downturns – Economic and business downturns can create problems when it comes to meeting contractual obligations, and this in turn can lead to civil litigation. With an asset protection strategy in place, you can make sure that unanticipated circumstances do not go from bad to worse.
Starting or Expanding a Business – Any time you are starting or expanding a business, it is a good idea to make sure you have adequate liability protections in place. This includes ensuring that you have both a personal and a business asset protection strategy.
Employment–Related Litigation – Employee lawsuits can involve a host of different issues, and they can target companies as well as individual supervisors, managers, and owners. If an employee accuses your company (or you personally) of wrongdoing, you will need to know that your company's assets (or your personal assets) are secure.
Answers to FAQs about Asset Protection Strategies for Business Owners, Professionals, and Other High-Net-Work Individuals
Asset protection is an important, and frequently-misunderstood, area of the law. Here, our consultants and former agents answer some frequently-asked questions (FAQs) about asset protection for individuals and businesses that may be at risk for federal penalties or judgment liability:
Q: Are asset protection strategies legal?
Yes, and this gets to the heart of one of the most-common misconceptions about asset protection. Individuals and businesses have every right to protect their assets in accordance with the laws of the United States and other countries, and there are numerous laws in the U.S. and abroad that provide ways to shield assets from judgment liability. While there are certainly illegal ways to attempt to shield assets from the federal government and private parties, there are more than enough legal options to protect personal and corporate assets without violating the law.
Q: How do legal asset protection strategies work?
Legal asset protection strategies work by placing assets beyond the reach of creditors. This includes both debt creditors (i.e. lenders and the Internal Revenue Service (IRS)) and judgment creditors (i.e. plaintiffs in civil litigation and the federal government in civil and criminal law enforcement proceedings). With an effective asset protection plan in place, individuals and businesses can limit the assets that are available to satisfy their debts and judgment liabilities.
Q: Do you need to have an asset protection plan in place before you get taken to court?
Generally speaking, yes. Attempting to move assets beyond the reach of judgment creditors when you or your business is already facing litigation may lead to allegations of making fraudulent transfers. If fraudulent transfers are made in an attempt to avoid satisfying a federal judgment, the transferred assets can be pulled back and then seized for payment to the government or private plaintiff. However, while this is the general rule, there are exceptions, and individuals and business owners should promptly consult with legal counsel about implementing an asset protection strategy.
Fraudulent transfers are generally a civil matter, but they can lead to criminal prosecution in some cases. As a result when putting together an asset protection strategy, it is imperative to work with your (or your company's) legal counsel to ensure that all components of your strategy comply with the law.
Q: Will an asset protection strategy help protect you from being sued?
Typically, no. Plaintiffs are unlikely to know that you have an asset protection strategy in place, and this may not be something the plaintiff discovers until its lawsuit is underway. This another point that is important to make clear about asset protection strategies as well: They protect assets against judgment liability—they do not protect against judgments themselves. If a plaintiff discovers during the litigation process that insufficient assets are available to satisfy any judgment it may be awarded in court, then this could spur favorable settlement negotiations, or potentially even lead to the lawsuit being dropped. However, in order to mitigate their risk of being sued, individuals and businesses must avoid violating their contractual obligations and all applicable state and federal laws.
Q: What is involved in implementing an asset protection strategy?
Implementing an asset protection strategy begins with conducting a detailed assessment of your (or your company's) assets and risks. Once we have an understanding of what needs to be protected and what it needs to be protected from, then our consultants can offer recommendations that are specific to your (or your company's needs).
Broadly speaking, there are a number of asset protection tools and methodologies that will work under varying circumstances. Some examples of more-common tools and methodologies include:
Using prenuptial and postnuptial agreements to establish and protect "marital domestic asset protection trust (DAPT) or a foreign asset protection trust (FAPT)
Creating an irrevocable spendthrift trust or another type of irrevocable trust
Creating a personal residence trust
Equity stripping techniques that limit the value available to subordinate creditors
Establishing domestic or foreign business entities to hold assets separate from personal assets and operating business entities
Selling or exchanging assets for assets that can be better protected
Q: If you have liability insurance (or if your business has a CGL policy), do you still need an asset protection strategy?
Yes. While liability insurance provides a level of protection, it is not sufficient on its own. This is because (i) liability insurance does not cover all types of claims (nor does it cover federal civil and criminal fines); and, (ii) under most liability insurance policies, the policy limits are insufficient to cover significant judgments.
Discuss Your Asset Protection Strategy with a Consultant from Corporate Investigation Consulting
Do you have questions about putting together a personal or business asset protection strategy? If so, we encourage you to get in touch. One of our consultants will be happy to speak with you one-on-one. To schedule a confidential and complimentary consultation at your convenience, please call (866) 352-9324 or inquire online today.