Randall C. Till
Former Inspector-in-Charge (USPIS)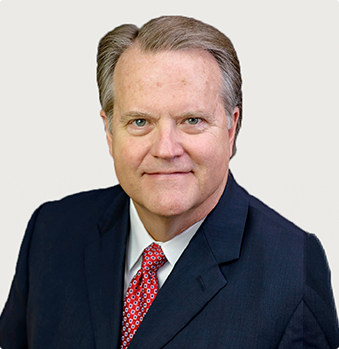 Overview
Mr. Randall C. Till recently retired from serving as Inspector-in-Charge of the U.S. Postal Inspection Service (USPIS). During his time as Inspector-in-Charge of the USPIS, he maintained a top-secret security clearance. Mr. Till assists clients in both internal and external investigations that involve complex financial crimes, financial institutions, and other corporate matters.
Client Services
Mr. Till offers individual and corporate clients over 20 years of federal law enforcement experience. His vast experience ranges as a frontline investigator as well as a recognized leader of more than 100 postal inspectors, U.S. postal police officers, and support staff. He also has substantial experience in handling complex financial crime investigations involving allegations of mail fraud, wire fraud, identity theft, money laundering, terrorist financing, and child exploitation cases.
Leadership Experience in the USPIS
Mr. Till is the former Inspector-in-Charge with the U.S. Postal Inspection Service for the regions including parts of North Texas, Arkansas, Oklahoma, and New Mexico. He is also the former Assistant Inspector-in-Charge of the St. Louis Division and has worked an extended detail as the Inspector-in-Charge of the New York Division, which is the largest field division. In his role as Inspector-in-Charge of the USPIS, Mr. Till worked closely with high-level government agencies and officials such as Justice Department officials, the U.S. Department of Homeland Security, the U.S. Secret Service, the IRS, and the FBI, as well as local enforcement agencies. Many cases of national attention were prosecuted under the leadership of Mr. Till including multiple dangerous mail investigations to include explosive devices and white powder letters sent to financial institutions and public officials.
Educational Background and Professional Affiliations
Mr. Till holds a Bachelor of Business Administration from the University of Texas at Arlington. Examples of some of his professional affiliations include the following:
International Association of Chiefs of Police,
North Texas Crime Commission, and
International Association of Financial Crimes Investigators