Timothy E. Allen
Former Senior Special Agent U.S. Secret Service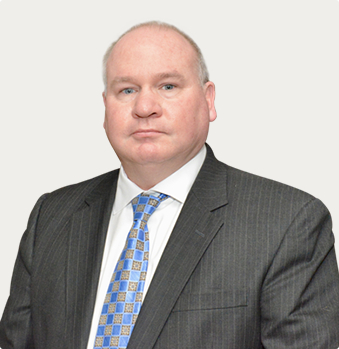 Timothy E. Allen is a former Special Agent with the U.S. Secret Service and an accomplished expert in digital forensics, cybersecurity, and electronic crimes.
U.S. Secret Service. Mr. Allen spent more than a decade with the United States Secret Service, Electronic Crimes Special Agent Program (ECSAP). As a Special Agent with the Secret Service, Mr. Allen carried out countless investigations involving computers and other electronic media used as instrumentalities to commit fraud, counterfeit and securities offenses, public corruption, telecommunications fraud, government contract fraud, identity fraud, and other financial crimes. Notably, as just one sign of his enormous expertise, Special Agent Allen was invited to speak on behalf of the Secret Service Agency before the U.S. Congress Subcommittee on Cybersecurity, Science, and Research and Development. Mr. Allen was the Program Coordinator for computer forensics training for the Secret Service, Internal Revenue Service, and Immigrations & Customs Enforcement for two years at the Federal Law Enforcement Training Center (FLETC).
U.S. Department of Justice. As a Senior Special Agent and Computer Forensics Examiner with the U.S. Department of Justice, Office of Inspector General, Mr. Allen was tasked to perform audits, inspections, and investigations to identify and prevent highly classified network intrusions from insider threats, breaches of sensitive government computer systems, fraud, abuse, and relevant misconduct. At DOJ, Mr. Allen was responsible for managing and overseeing personnel within the Cyber Investigations Office as the Acting Assistant Special Agent-in-Charge.
Client Services. With active Top Secret and TS/SCI Sensitive Compartmented Information Clearance, Mr. Allen offers cyber incident response and forensic investigative services to clients nationwide. Mr. Allen assists board of directors, CEOs, and business leaders in anti-fraud, anti-corruption, and anti-money laundering investigations, conducts targeted internal corporate investigations, digital forensics, and network intrusion prevention.
Training. Special Agent Allen is trained by the Department of Defense Cyber Investigation Training Academy (DCITA), the National Security Agency (NSA), and the Federal Law Enforcement Training Center (FLETC). He is certified in ISC2 Certified Information Systems Security Professional (CISSP) as well as a certified Cyber Crime Investigator, a certified Seized Computer Evidence Recovery Specialist (SCERS), a certified criminal investigator, and a certified Cellebrite Universal Forensic Extraction Device (UFED) Mobile Device and Physical Examiner—among others.
How a Former U.S. Secret Service Senior Special Agent Can Help Your Business
As a former Senior Special Agent with the U.S. Secret Service, Mr. Allen has experience handling corporate investigations at the highest levels of government. As a result of his experience, he offers:
Deep Knowledge of the Government's Tools for Combatting Corporate Fraud and Financial Crimes – Mr. Allen's particular experience in the corporate fraud and financial crimes sector gives him virtually unparalleled insights into the government's means for targeting these crimes.
Cyber Incident Response and Computer Forensics Expertise – Mr. Allen has significant expertise in cyber incident response and computer forensics, having handled numerous large-scale incidents in both the public and private sectors.
Corporate Cyber and Financial Risk Consulting – In addition to helping companies respond to cyber threats and government investigations targeting corporate fraud and financial crimes, Mr. Allen also helps companies avoid these issues through compliance and risk management.