Wade A. McFaul
Former Assistant Special Agent-in-Charge (HHS-OIG)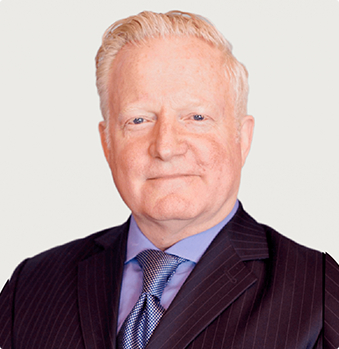 Career in the HHS-OIG
Mr. Wade A. McFaul is the former long-time Assistant Special Agent-in-Charge of the U.S. Department of Health and Human Services, Office of Inspector General, Los Angeles Regional Office. He previously managed healthcare fraud agents from various field offices such as in Los Angeles, San Diego, Las Vegas, and Honolulu. Mr. McFaul also served as the former HHS supervisor of the Los Angeles Medicare Fraud Strike Force. Mr. McFaul has over two decades of experience in government investigations and had led hundreds of civil and criminal investigations involving physicians, laboratories, durable medical equipment suppliers, diagnostic testing facilities, pharmacies, and other healthcare sectors often in connection with the FBI, the DEA, the IRS, the Department of Defense, the Medicaid Fraud Control Unit, and various U.S. Attorney's Offices.
Career in Auditing and Healthcare Fraud Defense
Mr. McFaul has over 25 years of experience regarding healthcare, Medicare, Medicaid, and commercial insurance fraud investigations and audits. He is an invaluable asset in assisting corporate clients and healthcare providers pass audits and defend against government investigations. Mr. McFaul has extensive managerial and executive experience that he gained from the hundreds of government healthcare investigations that he assisted. In addition, he also offers clients substantial knowledge pertaining to CMS audits, audits by government intermediaries, and private insurance carriers.
Education and Awards
Mr. McFaul was a member of the U.S. Marine Corps and served the 3rd Battalion 9th Marines of the First Marine Division prior to graduating from California State University with a Bachelor's Degree in criminal justice.