Corporate Investigation
Internal Audit KPIs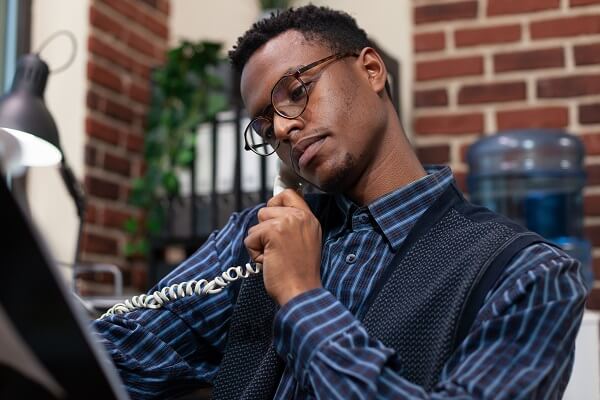 The goal of an internal audit is to test a company's policies to ensure that they are doing what they are supposed to do. The key performance indicators, or KPIs, of an internal audit aim to measure how well those policies are working in a way that is easy to describe and understand.
The internal auditing professionals at Corporate Investigation Consulting make heavy use of KPIs to ensure that the audits that they conduct or oversee meet the expectations and demands of their clients and help them make actionable responses to the audit's findings.
What are KPIs for Internal Audits?
KPIs are measurements of how well a policy or process executes the goal that it is meant to achieve – nothing more, but also nothing less. These measurements can take a huge variety of forms, as both the goals and the ways of achieving them can be almost anything.
Generally, though, KPIs fall into 2 broad categories:
Execution indicators, and
Value indicators.
Execution indicators track the audit, itself. Some common execution KPIs can be:
How many hours the audit has taken, so far
The percentage of the audit that has been completed
How many problems have been detected
How many corrective actions have been proposed
How many of those corrective actions have been implemented
Value indicators, on the other hand, measure how well the audit has helped the company that is being audited. Some common value KPIs are:
Reductions in expenses from the audit's corrective actions
Hours of work time saved because of changes implemented after the audit
Productivity increases
Satisfaction rates from employees and managers
These are just a few examples. Every internal audit should have a unique set of KPIs.
KPIs Should Be Tailor-Made for Each Audit
Because almost any metric can be used as a KPI for a given internal audit, it is important to select the right ones for your purposes. No matter how effective and detail-oriented the audit is, if it is based on poorly chosen KPIs, the results will not be actionable or even very useful.
So, for example, if you are a healthcare company that is conducting an internal audit of its billing practices to make sure overcharges are not being made that could expose the company to allegations of fraud, some important value and execution KPIs might be:
The number of bills or transactions that have been reviewed
How many improperly billed services have been found
The percentage of bills that have errors in them
The net amount of overcharges discovered
How many billing errors each employee is responsible for making
Which billing codes are more or less likely to be incorrectly used
The percentage of bills that are within the scope of the audit that have been examined
Obviously, if your internal audit is for a different type of company, or is being run to detect other kinds of compliance issues, the KPIs should be different. For example, if the goal of the audit is to test your company's compliance with the Securities and Exchange Commission (SEC), then the KPIs will be completely different.
A skilled and experienced auditing team will know which metrics will produce the data that you want to see.
All Good KPIs Rely on Well-Defined Goals
However, because KPIs are metrics for how well a given process reaches certain objectives or goals, KPIs are only as reliable or useful as the goals themselves. If the objective of a certain process is vague or poorly defined, then it becomes debatable whether the process is working or not. Because it is the success of the process that is being quantitatively measured by the KPI, this can produce a wide variety of results, undermining the value of the measurement, its reliability, and faith in the audit as a whole.
Ascertaining and defining the actual goals of the procedures and policies that are being audited are essential steps to take before the audit begins.
KPIs Should Promote Efficiency and Reduce Liability
Generally, the use of KPIs during internal audits can serve two important functions. They should be geared towards:
Promoting efficiency within the company, and
Reducing the company's exposure to legal liability.
The purpose of the audit will determine which of these functions should be the focus of the inspection. For example, audits that are designed to test the company's compliance mechanisms are going to focus on the exposure to legal liability. However, that focus does not necessarily have to be exclusive. Good auditors will still make note of potential issues at the fringes of the scope of the audit that they are conducting.
Without KPIs, the Findings of an Internal Audit are Vague
The value of using KPIs during an internal audit becomes even more apparent when you consider what would happen without using them. A lack of quantitative measurements would lead to audit results that are vague, at best. The lack of precision would make the audit's findings difficult to understand and work with, making it almost impossible to use them to improve the inner workings of the company.
This undermines the real value of an internal audit: The production of data and findings that are actionable.
The Internal Auditing Consultants at Corporate Investigation Consulting
Crafting and executing an effective internal audit is part science and part art. It takes foresight to see the difficulties that are going to arise, given your company's unique business practices and structure. It also takes creativity to come up with KPIs that are going to produce data points that can be used to gauge your company's performance, legal exposure, and efficiency, and that will draw out actionable responses for your company to implement.
The experienced internal auditing professionals at Corporate Investigation Consulting can help you and your company from square one of this intimidating but incredibly important process. Contact them online or call their office at (866) 352-9324.