Corporate Investigation
Internal Audit Certification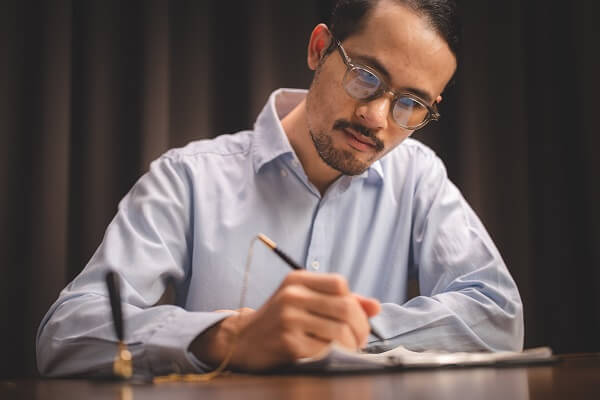 Internal auditing is a profession. In order to promote uniformity across the field and to ensure that companies know what they are getting when they hire an internal auditor, entities that regulate the field offer certifications to auditors who pass rigid tests that prove their auditing abilities.
Many of the internal auditing professionals at Corporate Investigation Consulting have these credentials, which are often difficult to obtain and easy to lose.
How Internal Audit Certifications Work
An internal audit certification is a badge of honor that can only be worn by those who have the eligibility to take a strenuous examination and then the experience and the abilities necessary to actually pass it. The credentials that internal auditors get for passing the test show that they have a skillset that is above and beyond those that have not done so.
For companies that want to hire an internal auditor or a consulting firm to conduct an internal audit of the business' operations and compliance protocols, these certifications matter. They let hiring parties see, at a glance, the types of skills and knowledge that they can expect from a given job applicant, auditor, or consulting firm. This helps them quickly identify who may be right for the job and who will be in over their head. It also lets hiring agents, as well as the company itself, rest assured that someone qualified is handling their internal audit for them, rather than someone who might expose the company to even more liability.
The Many Types of Internal Audit Certifications
Not all internal audit certifications are the same, though. Many show that the certified person has a specialized skill set and body of experience in a very particular role within the field of internal auditing, like the auditing of information systems. Others only indicate that the holder has a generalized skillset in the auditing world.
Some auditors have multiple certifications, showing that they are adept in several specific areas.
Generally, all auditors have a college degree in accounting or something very similar, as well as a background or working experience as an accountant or in a similar financial role. However, some certifications substitute extra working experience for a college degree.
The following are some of the most common certifications that you will see internal auditors have on their resumes.
Certified Public Accountant (CPA)
Perhaps the most common certification that internal auditors can get is the CPA, which makes them a Certified Public Accountant. While individual state accounting boards grant the CPA designation, it is the American Institute of Certified Public Accountants (AICPA) that administers the exam that leads to the certification. People who pass the exam can then become AICPA members, but do not have to do so in order to practice.
While each state varies slightly in their requirements for a CPA, when you see an internal auditor with a CPA certification, you can generally rest assured that they:
Have a college degree in accounting with at least 150 credit hours
Passed an ethics exam
Passed the Financial Accounting and Reporting (FAR) exam
Are up to date on their continuing education mandates
The FAR exam is not easy. Around half of test takers fail it the first time around.
Certified Internal Auditor (CIA)
The Certified Internal Auditor (CIA) certification is sponsored by the Institute of Internal Auditors (IIA). While it is a generalized internal auditing certificate, it sets internal auditors apart from other accountants, which is essential for hiring entities to know.
To get a CIA, accountants have to provide character references, have an extensive working experience – especially if they do not have a college degree in accounting – and pass an extremely difficult exam that includes 325 multiple-choice questions and lasts for 6.5 hours. The exam covers topics like:
The governance, risk management, and control of internal auditing
Auditing industry standards
Quality assurance
Planning and managing an internal audit
Practical aspects surrounding the communication of the results of the audit
Financial management
Information technology issues
Importantly, the CIA certification is a global one. Non-U.S. professionals can obtain one.
Certified Fraud Examiner (CFE)
A Certified Fraud Examiner (CFE) is someone who specializes in fraud prevention. They have passed the CFE exam, which is sponsored by the Association of Certified Fraud Examiners (ACFE).
These professionals are often what companies look for when they need to test their internal systems for problems like healthcare fraud.
Certified Information Systems Auditor (CISA)
A Certified Information Systems Auditor (CISA) has passed a rigorous examination related to the auditing practices for information and technology systems. The exam is sponsored by ISACA.
CISA certifications are especially important for companies that may want to conduct an internal audit on their cybersecurity systems and structures, like home health agencies and pharmacies.
Certified Information Systems Security Professional (CISSP)
A Certified Information Systems Security Professional (CISSP) has passed an exam administered by the non-profit International Information System Security Certification Consortium, or ISC². People with these certifications have:
Passed background checks
At least five years of experience working in information security, or fewer years if they have a college or master's degree in information security
Passed the four-hour CISSP exam
Been endorsed by another ISC² certification holder
CISSP holders have shown a strong familiarity in the following areas of knowledge:
Security and risk management
Asset security
Identity and access management
Security operations
Software development security
Security assessment and testing
Security architecture and engineering
Communication and network security
The Auditing Professionals at Corporate Investigation Consulting
Certifications are a quick, easy, and reliable way of seeing what skill sets a person has, as well as whether he or she has focused their internal auditing talents into a particular field or issue. Knowing the field and the level of expertise that you are getting is critical for making an informed decision about who to hire to conduct an internal audit of your company and what you can expect once the hire is made.
The auditing professionals and consultants at Corporate Investigation Consulting (CIC) have numerous certifications scattered among our team of financial investigators. Whether your internal audit is to look for flaws in your cybersecurity system, holes in your corporate compliance mechanism, or fraud in your billing apparatus, we have professionals with the experience that you need the most.
Contact us online or call CIC at (866) 352-9324.