Corporate Investigation
Internal Audit Job Description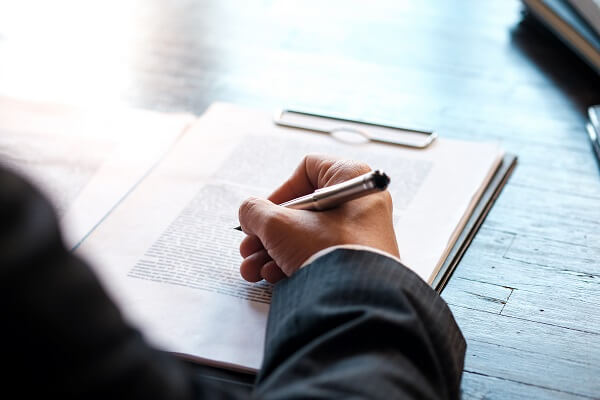 When company executives, the legal department, or compliance officers want to hire outside help to conduct an internal audit, steps must be taken to ensure that you get auditors who are going to help your company the most. Creating a job description for the internal audit is an effective way to weed out the potential auditors who are not going to be a good fit for your company's needs.
In order to be effective, a good internal audit job description should utilize a wide variety of ways to separate the bad candidates from the good, and to give ideal auditors the opportunities they need to stand out from the rest of the pack.
Here are four elements to consider for your company's internal audit job description.
1. Be Industry and Audit Specific
It is crucially important to remember that auditing a company in one industry is not the same as auditing another company in a completely different industry. This is particularly true when the internal audit is being done to test the corporation's compliance protocols. Healthcare companies face radically different compliance requirements than, say, a family investment office. One has to comply with extensively detailed billing obligations for healthcare services provided, while the other has to abide by coextensive sets of securities and investment rules laid out by the Securities and Exchange Commission (SEC) and the Financial Industry Regulatory Authority (FINRA).
Some other divergent industries that require auditors who are familiar with the particular legal compliance obligations of the field are:
Even within these industries, there are different types of audits. Some focus on certain aspects of the company's compliance obligations, while others focus on other pressing issues like:
Your internal audit job description should reflect how specialized the auditing field has become. Make it clear what type of auditor you are looking for, and scour the applicants for those who match the industry you are in and the skillset that you want.
2. Do Not Just Demand Experience: Demand Relevant Experience
It is not uncommon for internal audit job descriptions to demand at least a certain number of years of experience in conducting internal audits.
This is not precise enough.
Rather than requiring, say, five years of experience in internal auditing, you should be demanding at least a set number of years in internal auditing in your industry and in the type of audit you want to run. Even if you have to lower the threshold for candidates to meet, you will still be far more likely to get auditors with the skillsets that you want.
Therefore, consider replacing, "10 years of experience in internal auditing," with something like this, "4 years of experience conducting risk management audits for healthcare providers that handle Medicaid, Medicare, and Tricare."
3. List Audit Certifications
Professional auditors who are serious about their jobs will accumulate as many auditing certifications as they can. A few of these certifications will be relevant to the needs that you have for your particular internal audit. Many others will not be.
Just because there are only one or two certifications that you want to see, though, does not mean that the others are meaningless. Instead, they show a professional drive on the part of the auditor to expand the breadth of their understanding of their field. That broad knowledge base can be useful for your company.
However, this is not necessarily the case, and is not always a good thing. As mentioned earlier, applicants who respond to an internal audit job posting should have a deep familiarity within your industry and should have experience conducting internal audits that align with the purpose of the one that you want to do. A broad range of certifications – especially those well outside your company's field – can be a sign that the auditor's experience is too diluted to be the best value in your pool of candidates.
This is still helpful information to have, so encouraging applicants to list all of their auditing certifications in the job description is often still a good idea.
4. Keep an Eye Out for Potential Conflicts of Interest
The job description is also a good place to draw out information about past work experience that can reveal a potential conflict of interest.
For all of the importance in getting an auditor that has extensive experience in conducting the type of audit that you want in the industry that your business is in, you also want to be on the lookout for an auditor's prior clients that are too close to your company. If an auditor has helped competitors in the past, it may be wise to at least be more careful in your contract negotiations, should you choose to hire them to conduct the internal audit of your own company.
Generally, these concerns are needless, as auditors are professionals in their own right. However, it can be wise to use the internal audit job description as a way to tease out these potential conflicts of interest so you can behave appropriately to them.
The Internal Auditing Professionals at Corporate Investigation Consulting
Hiring outside help to conduct an internal audit of your company is both essential and stressful.
On the one hand, getting an independent auditor to review the compliance protocols in your company is the best way to obtain unbiased, professional, and often novel ideas about the shortcomings, weaknesses, and inefficiencies in your company's policies. The best auditors can uncover problems that are exposing your company to legal liability, as well as any needlessly onerous costs of compliance that are costing your company time and money for little benefit.
On the other hand, it can be extremely difficult to determine which outside auditing professional is going to be the best fit for your needs.
Crafting an internal audit job description that accurately represents your needs and desires and that sets an appropriate standard for applicants to meet is a big start in the process.
The professionals at Corporate Investigation Consultants can help you and your company decide who should perform an internal audit of your firm's compliance protocols. Call them at (866) 352-9324 or contact them online.